As Salaamu Alaikum
Welcome to
Shahjalal Islamic Centre & Masjid

Build a Masjid
Whoever builds a masjid for Allah,
Allah, The Exalted, shall build a house for such a one in paradise

Hasbunallahu Wa Ni'mal Wakeel
Allah (Alone) is Sufficient for us, and He is the Best Disposer of affairs (for us)."

A place for prayers for All
Salat in the Masjid elevation of one's rank in Jannah by one degree with each step that one takes towards the Masjid
Our mission
To present the Islamic way of life as defined by the Glorious Qur'aan and the teachings of Prophet Muhammad (P.B.U.H) to both the Muslims and non-Muslim communities.
To continue to work within the Muslim community helping and assisting in all possible ways, promoting unity, equality and justice.
To promote and encourage mutual appreciation and friendly relations between Muslims and non-Muslims.
Prayer Times for 24th March
Start
Congregation
Dhuhr

1

:

00

1

:

15

Maghrib

7

:

21

7

:

26

Jumuah

1

:

15
Sunday 18 Rajab 1440 on March 24, 2019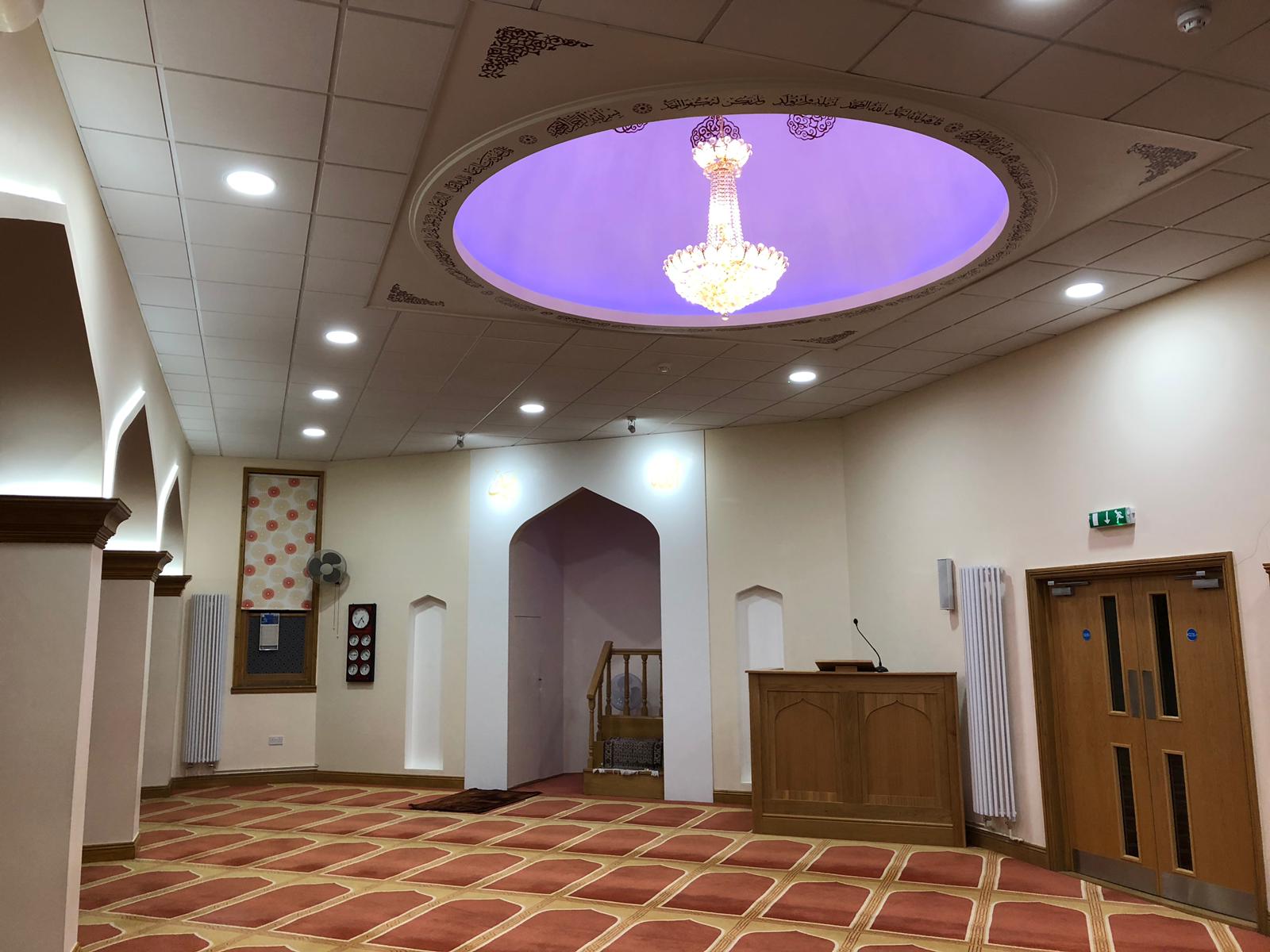 Welcome to Shajalal Islamic Center & Masjid
The Shahjalal Islamic Centre & Masjid primarily serves as a spiritual hub for Muslims both far and near. Located in the heart of Ipswich Town, home to many diverse ethnic communities and faiths, the Masjid plays a key role in bridging communities, strengthening inter faith understanding and seeks to present Islam to the wider society – providing tours, study circles, conferences and so on.
The Masjid is a community based, independent and non-profit organisation funded by contributions from members of our community. Running a charity of this size and complexity requires the dedication and support of a great number of people. Our heartfelt thanks and prayers go to the great many people and organisations that support the Masjid.